Available now in the U.S.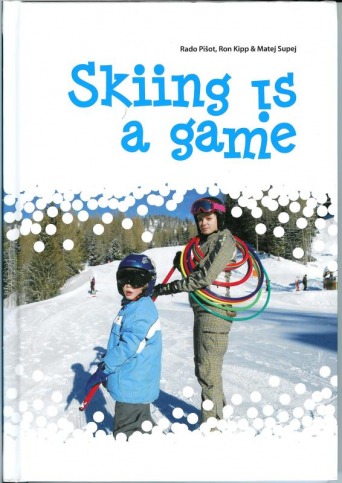 "

Skiing is a Game

" is a unique blend of pedagogy and biomechanics, written for ski instructors, ski coaches, and interested parents. "

Skiing is a Game

" reveals why certain pedagogical or teaching strategies work and explains the necessary biomechanics to effectively teach any age.
With the underlying theme of allowing children the opportunity to love skiing, the book is laid out for the practitioner to understand what is important and relevant for the child's on-snow development. By understanding the basics of development, learning, and motor control tempered with the biomechanics of the tools and the environment the resultant theory of teaching and learning skiing is easily understood.
"

Skiing is a Game

" is a must read for anyone with a love of skiing and a love of teaching or coaching skiing.
"

Skiing is a Game

", written in English, is a 141 page hard cover book. It is illustrated with 73 color glossy photos, 9 flow charts, and 24 biomechanical figures and several cartoons and drawings. Reference section at the end of the book. Laid out in understandable sections that are informative and fun to read.